If you're a Canadian parent, chances are you've ordered outfits from some of the big retailers out there already, but we've also got some pretty incredible home-grown brands to choose from as well. Here's a roundup of the best places to find baby clothes in Canada.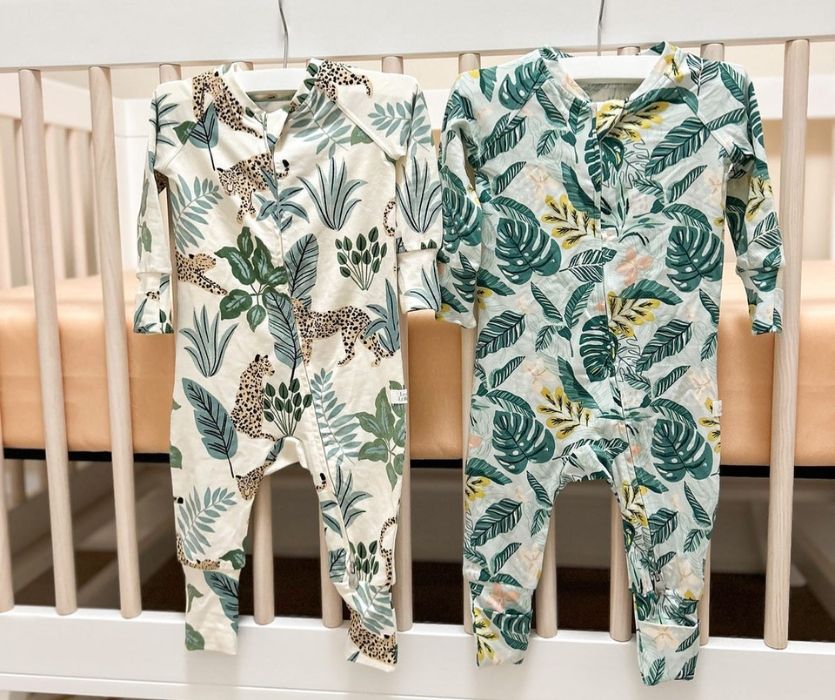 Straight outta Vancouver, BC come some of the sweetest silicone teethers you ever did see. After the explosion in popularity of their Donut and Ice Cream teethers in 2015, twin sisters Eleanor and Angel, who created Loulou LOLLIPOP, decided to continue growing their line to include muslin blankets, rompers, pants, bodysuits, bibs, sleepers, pajamas, and other colorful and cute accessories. They can also be found at major retailers like Chapters and West Coast Kids. Get shoppin' here.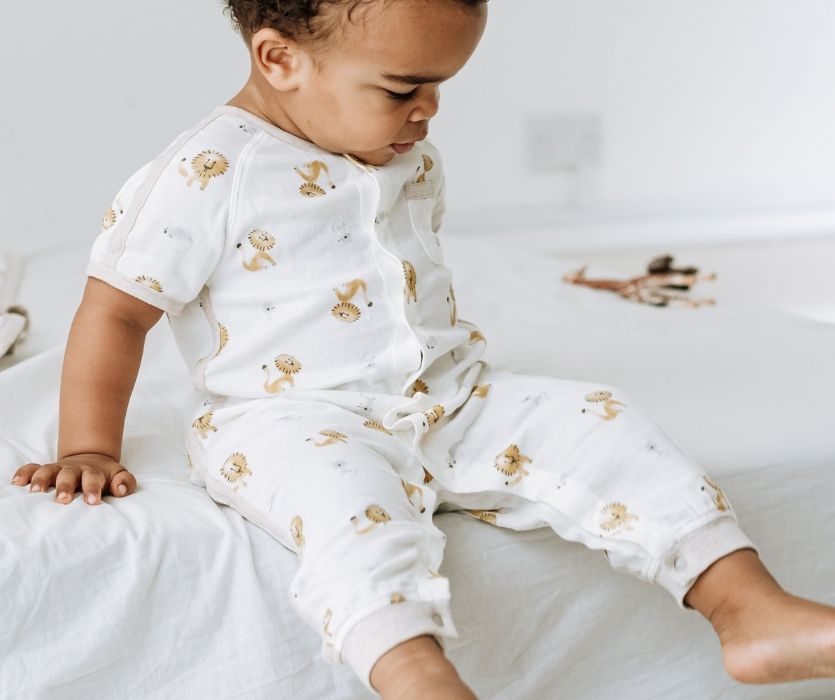 Nest Designs was established in Vancouver, BC in 2013. Their love of the West Coast serves as inspiration for many of their sustainable products for babies, big kids, and even adults. Whether you're looking for casual daytime wear like t-shirts, rompers, leggings and onesies, or something to get cozy in for bedtime, Nest Designs has all the bases covered for everyone in the fam. If you're in the mood to splurge a little, they also carry super-soft and warm cashmere basics like rompers, pants and cardigans. You can find Nest Designs here and their sister company Petite Revery here.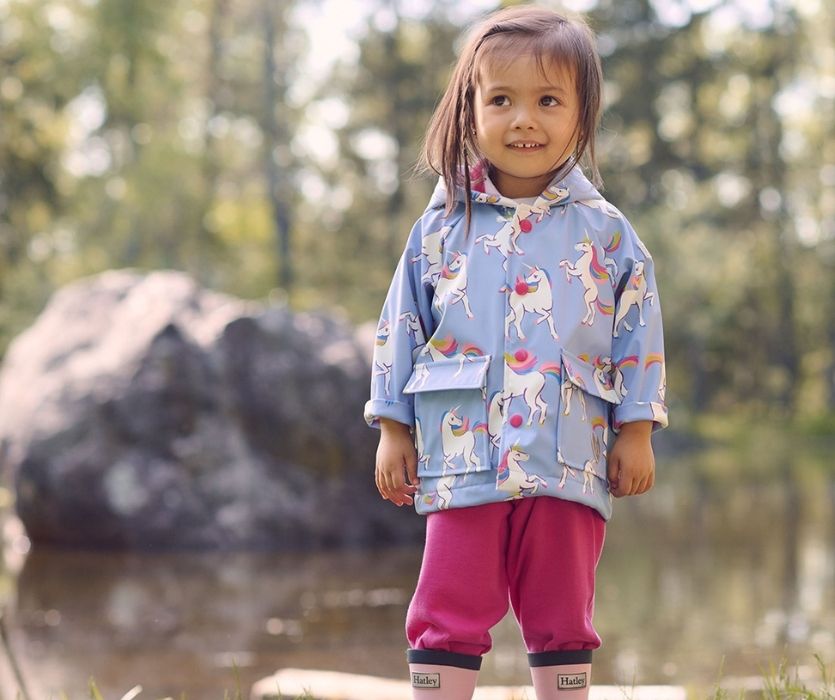 Color-changing raincoats and splash pants? Soft and snuggly jammies and sweaters? Tops, bottoms, swimwear, footwear and everything in between? That's gonna be a big ol' yes - and you'll find it all from Hatley, a Canadian company with a love of nature, family, and thoughtful design. See their collections here.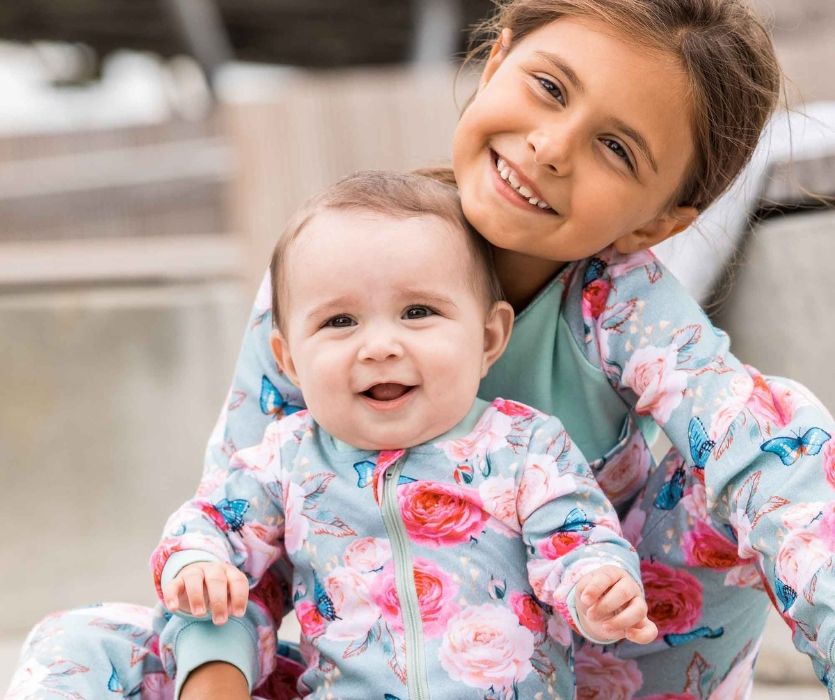 Deux par Deux is a Montreal-based company that uses high-quality fabrics, cute cuts and fun prints when crafting their clothing. In addition to adorable baby and big kids clothing in a range of sizes for kids as old as 14 years, Deux Par Deux also makes outerwear, swimwear, pajamas and accessories. Find your new faves here.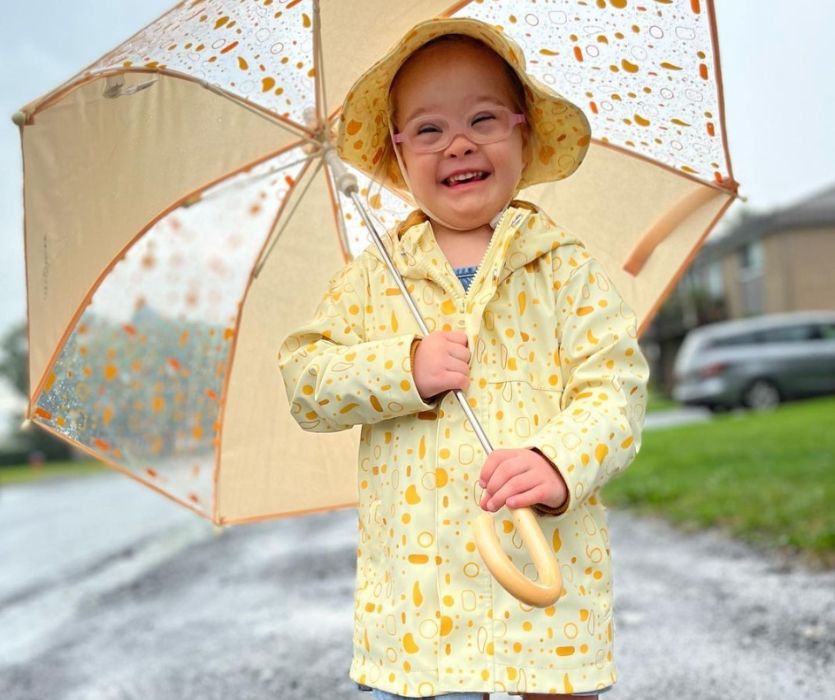 Although the first thing to come to mind when you think of Coco Village is probably wooden toys like climbers, balance bikes, craft supplies and play kitchens, you might be surprised to learn that this family run business makes some pretty precious kids' clothes as well. From the softest organic cotton pajamas, trousers, dresses and tops to rain gear and beachwear, Coco Village is a one-stop shop for all your kiddos' needs. All of Coco Village's products are designed in Canada and handcrafted in workshops around the world that have been selected based on Coco Village's commitment to safety, quality and equity. Check out the selection here.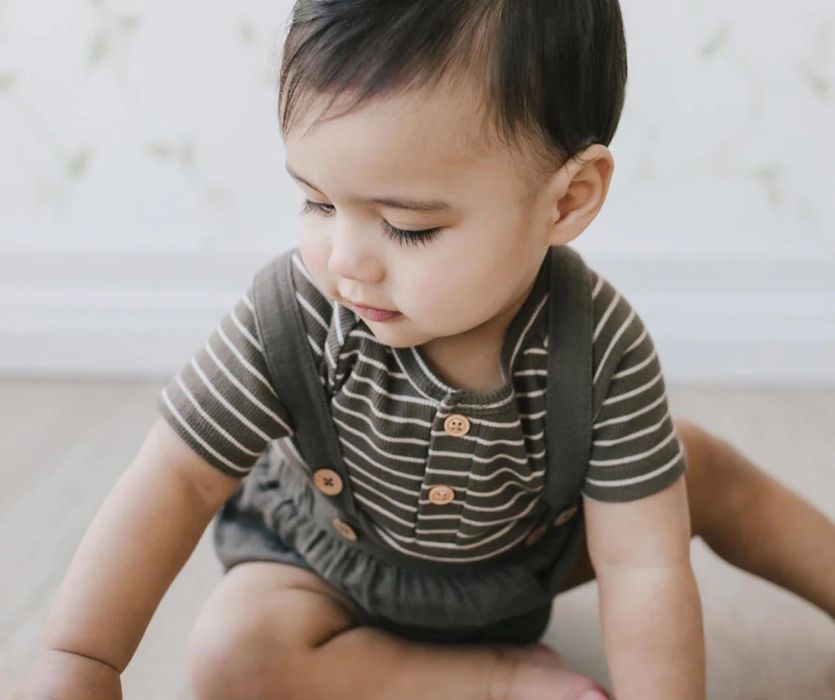 What is it with British Columbia and cute kids' clothes? Kewe Clothing is a mama owned and operated company that's been creating responsibly sourced and consciously made designs since 2015. All of the materials you'll find from Kewe Clothing are Global Organic Textile Standard certified, and the majority of their garments are sewn by folks in the lower mainland of BC. Adorable basics like tees, tanks, bodysuits, shorts, leggings, and pants are just some of the items you'll be filling your cart up with in no time. Get your browse on here.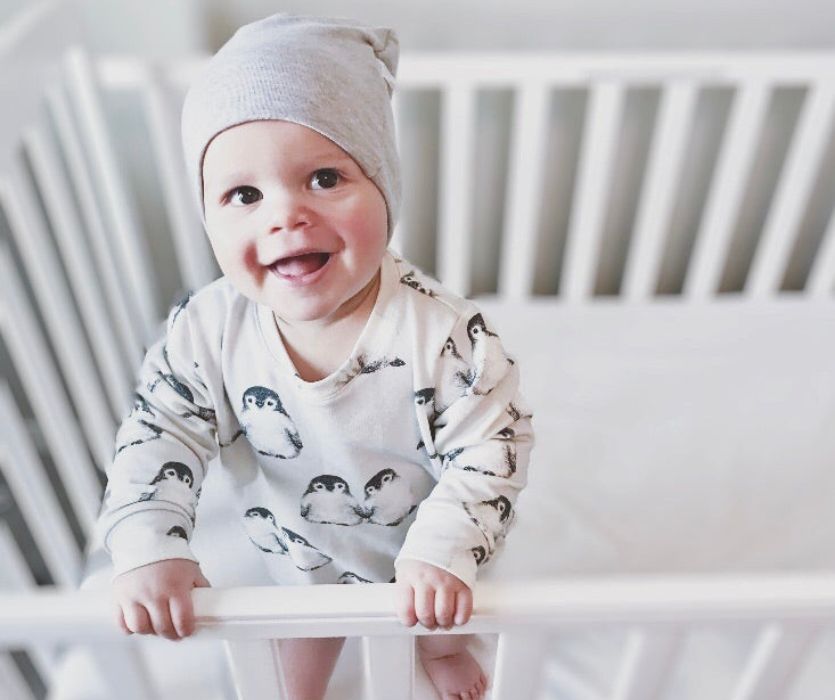 OLE design is an Alberta-based brand carrying modern baby apparel & accessories in gorgeous prints. They're so dedicated to using natural materials and premium quality, sustainable fabrics that "Sustainable Comfort and Style" is their motto. Tops, bottoms, dresses, hats, swimwear and scarves in fun pops of color and print are what you'll find on the OLE Design site. Check them out here.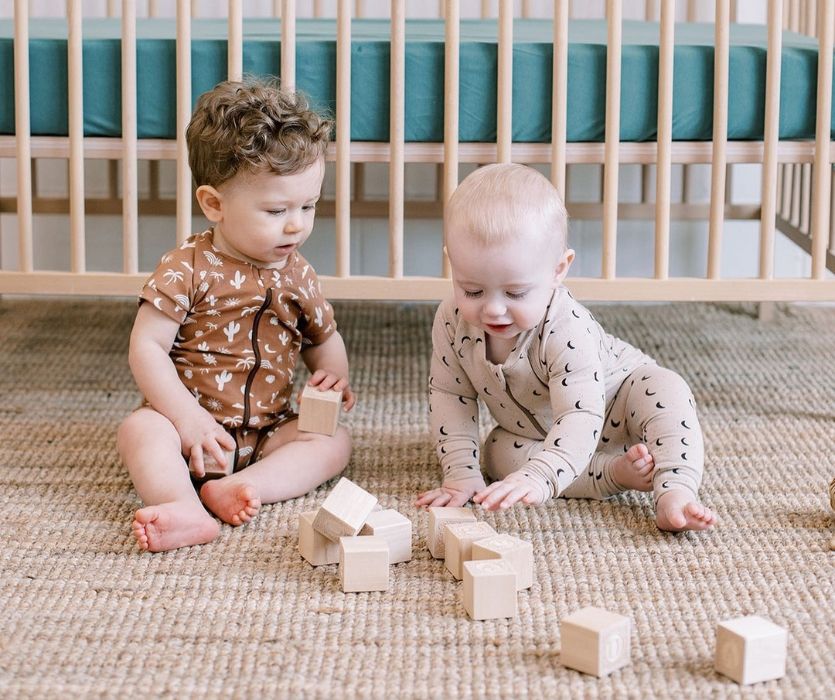 Based out of Surrey, British Columbia, Jax and Lennon Clothing Co. has something soft, cozy and stylish for everyone in the family - including the grownups. From infant, baby and kids gear like rompers, onesies, leggings, hoodies and hats to unisex hoodies and tees for adults and jumpers, tunics, cardigans, dresses and more for moms, you'll have the whole fam dressed. All of Jax and Lennon's clothing is made from sustainable luxury bamboo and organic cotton that you won't want to take off. Check out the goods here.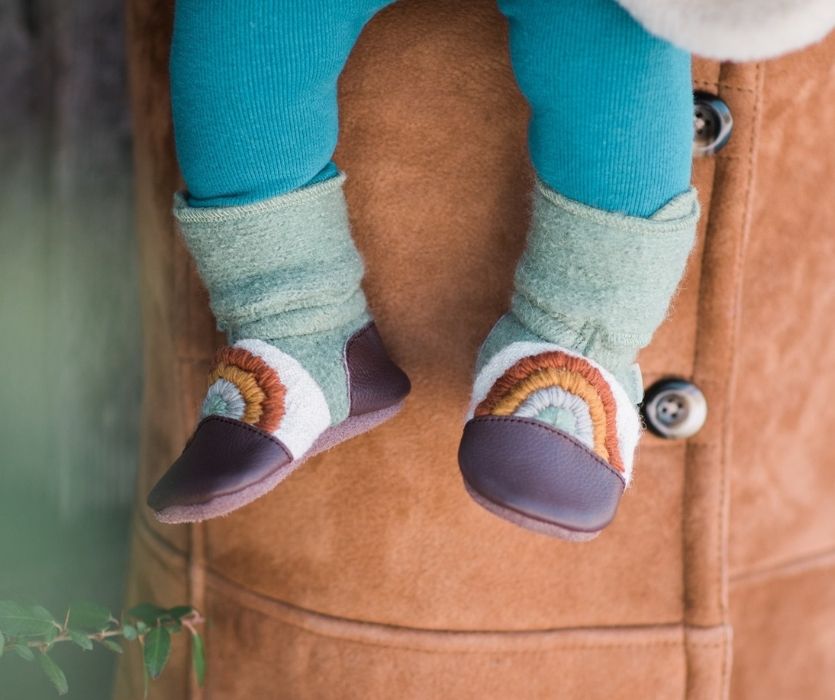 Nooks Design got its start creating slip-resistant footwear from leather and upcycled wool and has grown into a popular line of natural fibre children's clothing and footwear. If you're on the hunt for sweaters, cardigans and leggings made from Merino wool that'll keep your littles warm all year round, this Kelowna-based company has got you covered. Nooks Design's unique footwear is cut, stitched and sewn by a Fair Trade-certified team based in Nepal. For clothing that truly is one-of-a-kind, visit their website or one of the retailers across Canada and the US that carry their garments. Check out their selection here.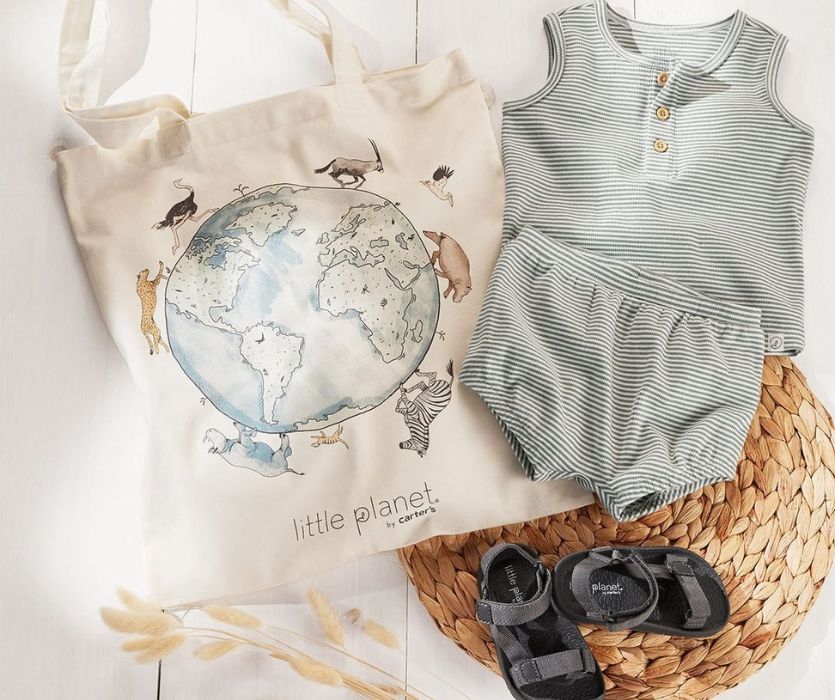 Carter's has been a big name in baby and kids' clothing for years, and it's easy to see why. With their huge selection of quality clothing in sizes for kids of all ages, finding an outfit for all of your bigs and littles is a breeze. If organic fabrics and sustainable materials are on your wish list, check out Little Planet by Carter's for a huge range of styles including sleep sets, overalls, tops, bottoms, dresses, sweaters and more. Head over here to see all the cuteness.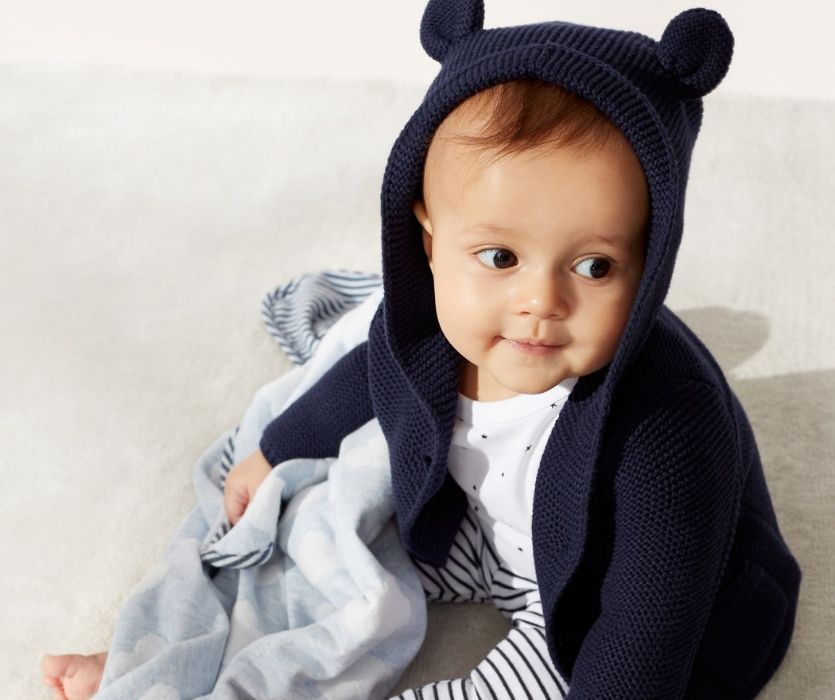 There's always something irresistible to find in the kids and baby sections at the Gap. Their denim is some of the softest and most kid-friendly around, and, um, who can resist a baby in a jean jacket? If there's anyone out there who should be rocking a denim tuxedo, it's definitely your adorable toddler. In addition to Gap's denim selection, they've got character clothing galore, as well as all the basics and accessories you could ever ask for. Start filling your cart here.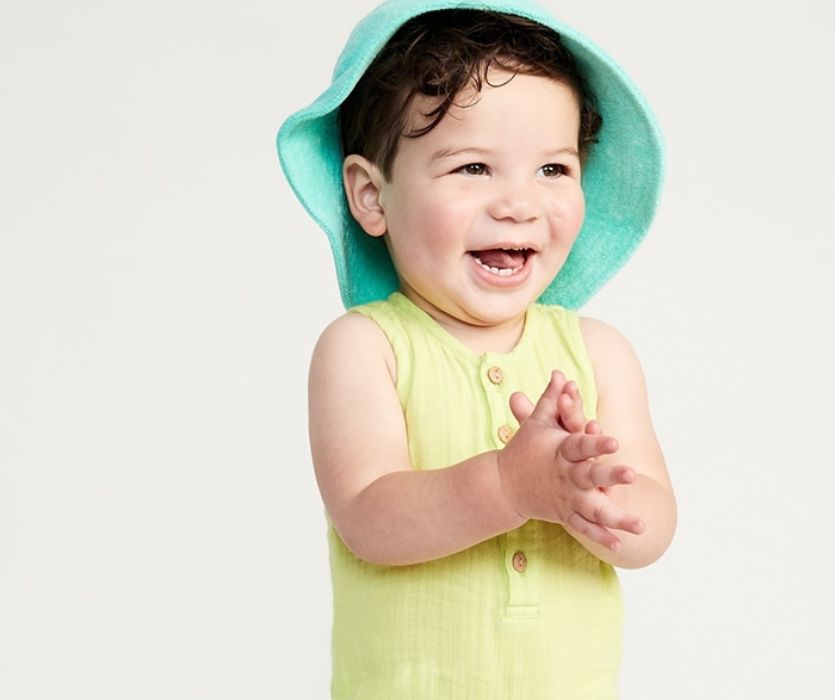 Can you ever go wrong with Old Navy? Their styles are fun and trendy, their basics are on-point, and they almost always have a great sale going on. They also have matching family outfits in case that's your jam (and honestly, whose jam is it not?) Check out Old Navy's selection here.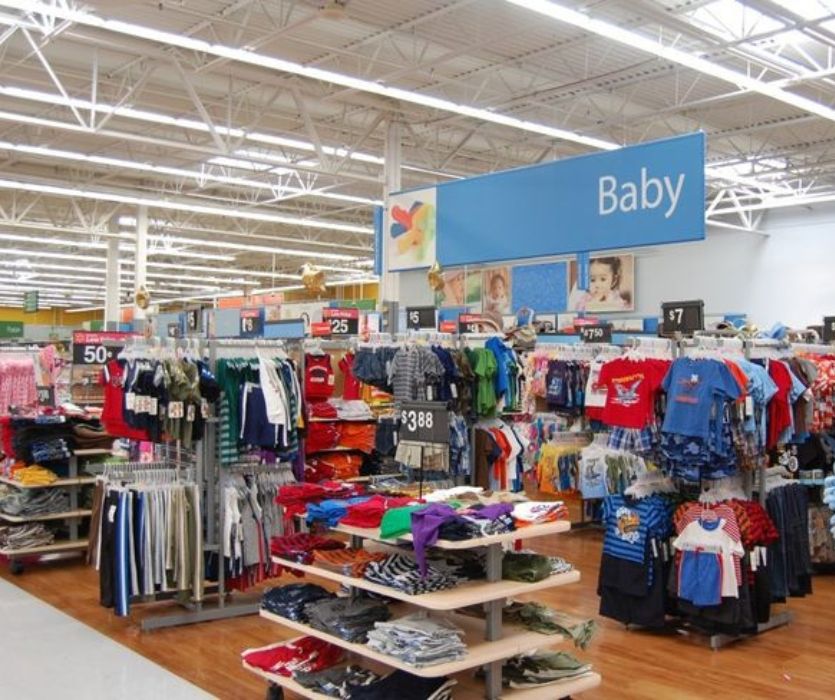 It's no secret that Walmart has clothing at unbeatable prices for the littlest to biggest members of the family. Whether you're looking for baby boys, baby girls, toddlers, teens or parents, Walmart has everything from sets to separates, and sunglasses to snow boots. Head here for awesome deals!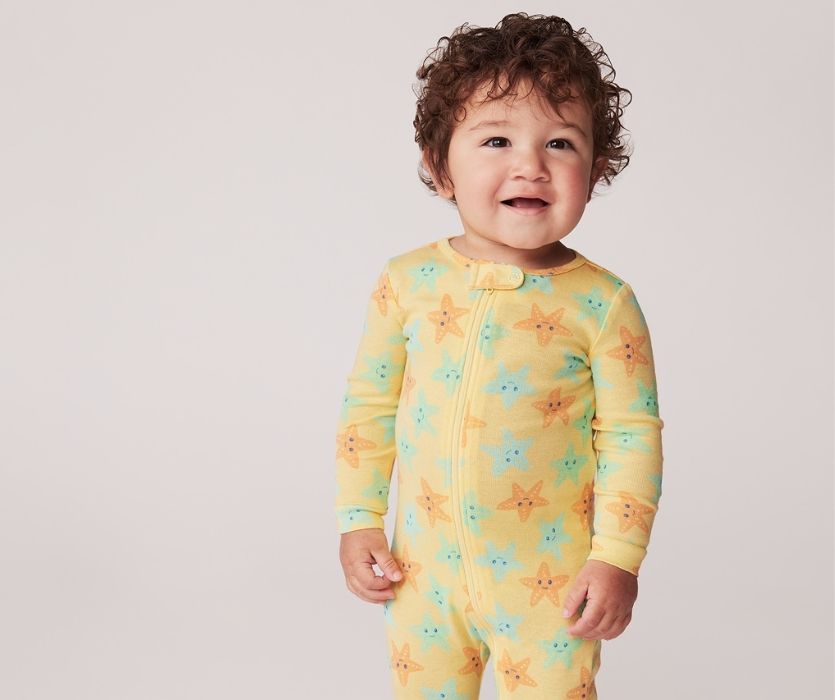 Really, what could be better than wrapping up your grocery shopping and adding a few staples to your kids' closets while you're at it? From newborn closet staples to big kid clothing and outerwear, Joe Fresh has the best basics and fun and fancy extras that'll be filling up your shopping cart before you know it. Just don't squish the bananas. Find your fit here.
If you're a Canadian, where are your favourite places to find clothes for your babies and big kids?
Let us know in the comments! (Bonus points if you caught the "u" in "favourite". I couldn't resist sneaking a little Canadian spelling in here!)
Also check out: Best Places to Shop Baby Gear in Canada